A commentary
Call me crazy, but Dontrelle Willis not winning the Cy Young is a good thing. It is a good thing for a couple of reasons, mostly that have to do with the Marlins' future.
Dontrelle was very much deserving of the award. He proved to be among the elite pitchers in the National League and was probably the Marlins MVP this season in that he always provided a chance for the Marlins to start off a winning streak. Those streaks never materialized, but it wasn't because of Willis – who accounted for nearly 27% of the Marlins wins. He just lost out to another pitcher who is deserving in Chris Carpenter, who over the last two seasons is 36-10 with a 3.10ERA. Carpenter also had to overcome some obstacles like double shoulder surgery back in 2003 that almost jeopardized his career.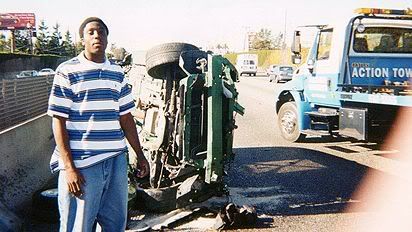 Yet, Dontrelle wasn't without obstacles either. There was a serious car wreck that really shook him up while visiting his hometown back in the Bay area in northern California. Something like that gives you some perspective, but for Willis, the good-natured kid from a tough part of town in Oakland, perspective was already well-in-hand. This is also evidenced by his reaction of losing out to the Cy Young where Willis noted that being known as the 2nd best pitcher in not a bad thing at all. He is right.
That is why this is a very good thing for both Dontrelle and the Marlins. Winning this award may have given Willis too much success too early. A world championship, a rookie of the year award, and now a Cy Young may have given Willis an opportunity to start thinking things come too easily. Maybe he starts to slip a little with his focus. It is unlikely, given the spirit of Dontrelle, but it certainly could have been a possibility. But there is something else that is good about him missing out on the Cy Young by a few votes, and it is selfish for us Marlin fans – it may mean another season extra of the D-Train.
Dontrelle is certainly going to see a spike in his pay after this offseason's business is conducted. If he had received the Cy Young award, his arbitration firgures may have gotten out of hand. And for the cash-strapped Marlins, it may have been saying good bye to the D-Train in the immediate future. After all, they lost Pavano last season and have nothing but a supplemental pick to show for it. And they are faced with the same situation with AJ Burnett who is most likely going to leave the team for the highest bidder.
So, Dontrelle stays humble and the Marlins continue to have the D-Train in operation. This may be a very good thing in the long run for both Dontrelle and the Marlins.